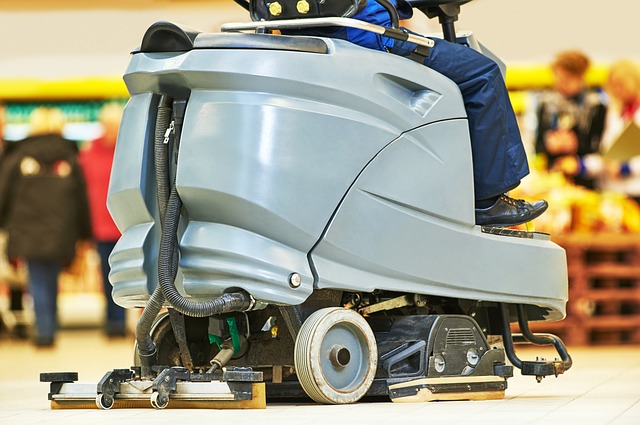 Cleaning and care of porcelain stoneware tiles
Clean, hygienic floors
Porcelain stoneware tiles are very robust and extremely easy to maintain. They can withstand high loads and are also resistant to acids and alkalis as well as dirt and moisture due to the elaborate surface coating. Remaining stains are therefore practically impossible on porcelain stoneware. In order to maintain these surface properties for decades, some care is also required for easy-care tiles. However, you can also easily do without expensive special cleaners. On the contrary: acidic cleaners damage the surface finish of the tiles and floor polish and similar care products reduce the tread resistance and anti-slip properties of the wonderful material.
The first cleaning of porcelain stoneware tiles
If you have a new porcelain stoneware tile floor, there is first a basic cleaning after its laying. Any cement residues may have led to unattractive veils on the tiles. For this you need a cement haze remover and then proceed as follows:
Clean the floor dry and broom-clean.
Apply the cement residue remover to the floor and soak it with it.
Let it take effect – following the manufacturer's instructions
Then remove the cleaner with a scrub brush or scrub dryer.
Rinse the floor with clear water.
Impregnation is not a must
Impregnation makes polished porcelain stoneware tiles even more water-repellent and easy to clean, but is not necessary as they already have these properties. We only recommend to think about a protective impregnation if you have an area that is particularly often exposed to difficult dirt such as blood or motor oil. But even here, the porcelain stoneware floor can actually do without any impregnation.
Attention: Porcelain stoneware floors that are fire sealed and structured tiles do not need impregnation!
Generell applies: Do not use cleaning agents containing hydrofluoric acid, since these attack the tile surface!
Regular cleaning
Where work is done, there is dirt that should be removed regularly for a hygienically clean floor. For dry dirt, just sweep or vacuum and wipe with a damp microfibre cloth. With normal dirt, which is carried in by coworkers or customers, warm water without additives and a mop or a cleaning machine (depending upon size of the soil) is usually completely sufficient with normal dirt, in order to get the soil again bright as a whistle.
For cleaning porcelain stoneware in rooms where food is handled or in the case of sticky or liquid dirt and stains, use non-greasy and soap-free detergents and also none that leave a shiny layer on the floor. The porcelain stoneware surfaces can be matt, semi-matt or polished and they are available with or without texture – they do not need any gloss cleaners in any case.
If you are dealing with very stubborn stains such as varnish or glue, you can also use an intensive fine stoneware cleaner from the trade. There are also special cleaners for wax and tar stains in the form of oil and wax removers for porcelain stoneware. For special cleaners, always follow the manufacturer's instructions.
A wipe is not necessary with porcelain stoneware – no matter whether matt or glossy and whether with or without structure.
Attention:
During drying, the porcelain stoneware floor is not as tread-resistant and should first be dried in order to be able to offer you full slip resistance.
Porcelain stoneware intensive cleaner are recommended.
Translated with www.DeepL.com/Translator