Representation of the company Johnson Tiles – sustainable ceramic tiles and cristalgrip concept
Ceramic tiles by Johnson Tiles
Johnson Tiles has been one of the UK's leading manufacturers of ceramic tiles since 1901 and is also one of the UK's most environmentally friendly companies. Headquartered in Stoke-on-Trent, Johnson Tiles is a successful importer of ceramic wall and floor tiles. The design team is always on the lookout for new ideas and travels around the world. The company's long history and unique products are a constant in the international retail trade. Johnson Tiles unites the entire range of products and services under one roof. For example, the company has developed a patented recycling program for fired ceramic waste that has caused a sensation throughout the industry to this day.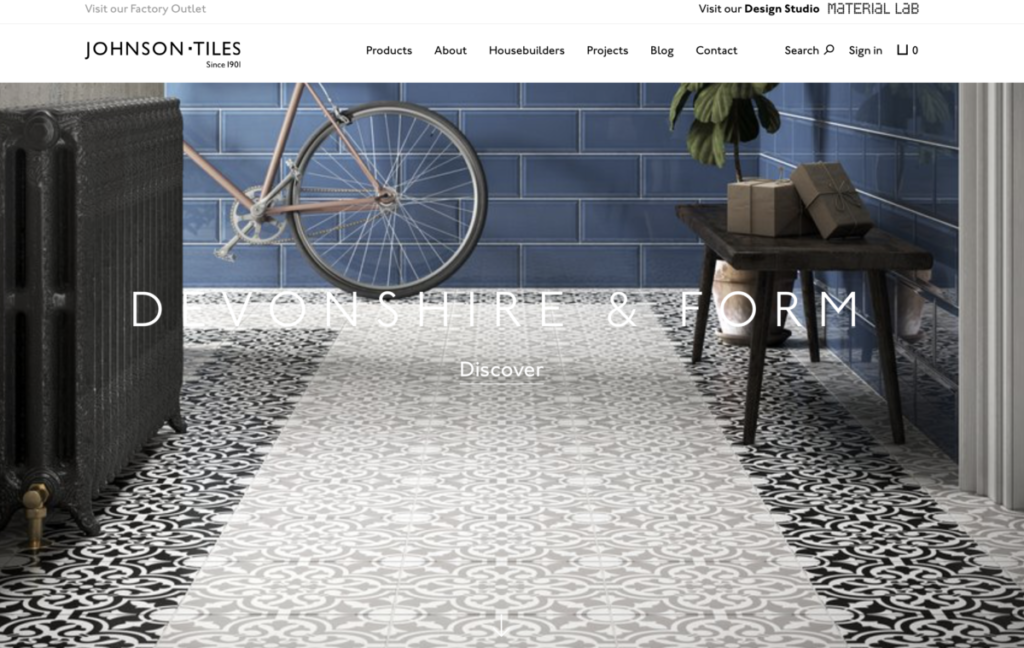 The exceptional tiles are used not only in the private sector, but also in the public sector, such as hospitals, housing projects, universities and schools. The design and development team is driven by the passion to fill our living space with new ideas and a unique feeling. The natural shades and texture of the tiles offer numerous possibilities for use throughout the house. You can arrange the tiles according to your ideas and create your own patterns.
The advantages of Johnson Tiles tiles:
Clean laying
Sustainable and environmentally friendly material
Individual designs
Laying tiles and loosening them without leaving residues
Easy to clean and maintain
Robust and resistant
For more than 20 years Johnson Tiles has been one of the initiators when it comes to sustainable production. Each individual tile consists of up to 20 percent recycled ceramic. This makes this company one of the pioneers when it comes to recycled fired ceramics. Any Johnson Tiles tile can be used for an eco-project. At the same time, Johnson Tiles are the ceramic manufacturers who received the ISO 14001 standard for "white goods" in 1998.